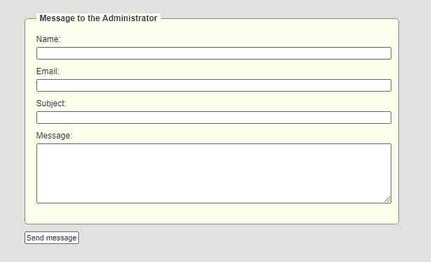 If in settings/ navigation bar the "Contact button" is checked/enabled, you will see a contact line in the side-bar menu ( the hamburger menu ).
This is for a user to send message to the admin, about the calendar.
The message can be sent without the user needs to make a login. The user simply fills out the fields, and press "Send message".
This way it can also be used for users that has problems with signing in.