What is Admidio ?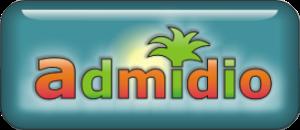 Admidio is a free online membership management, which is optimized for clubs, groups and organizations. It consists in addition to the classic management of members a lot of modules that can be installed and configured to a new or existing homepage.
Registered users of your homepage have among other things access to predefined and freely configurable membership lists, people profiles and an appointment overview out of Admidio. In addition, members can be put in groups together and can be assigned to properties. You can look for member properties, as well.
The main features:
You can create events, and You can from LuxCal create a link that directs directly to this event. When You are logged in, You can participate the event. You can see lists for the event, and in near future, You can have guests ( You can specify how many people for one participation ). You can specify a max. number of participants for the whole event.
In future, You can have waiting lists, and have people automatic moved from waiting list to participating, when someone cancels his participation. You can invite people to an event by putting them on an event via a list, and They can be invited via a mail where they only have to click on a link to participate ( YES or NO ) - they don't need to log in - very simple.
You can have public events where people can participate an event - if they are not members, they can self-register and can participate even before their membership is accepted. A mail is sent to their mailaddress ( they have given in ) and then they have a number of hours to reply within - else their participation is automatically cancelled.
This software is perfect for club-member-management and for managing and administer events.