This form is used to import an
iCalendar
event file into the LuxCal Calendar.
The file contents must meet the [RFC5545 standard] of the Internet Engineering Task Force.
Only events will be imported; other iCal components, like: To-Do, Journal, Free / Busy, Time zone and Alarm, will be ignored.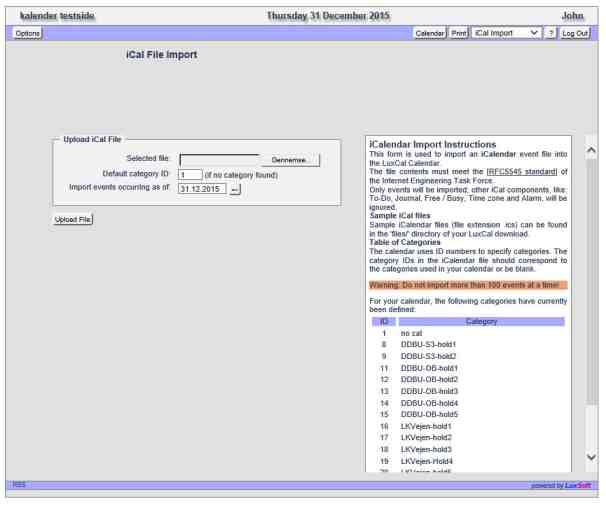 Sample iCal files
Sample iCalendar files (file extension .ics) can be found in the 'files/' directory of your LuxCal download.
Table of Categories
The calendar uses ID numbers to specify categories. The category IDs in the iCalendar file should correspond to the categories used in your calendar or be blank.
Warning: Do not import more than 100 events at a time!
For your calendar, the following categories have currently been defined:
A list of Your categories will be shown