In settings You can set credentilas for public access.
If You set it to "no access" The calendar will start up showing the login window.
Until You have logged in , You will see nothing else than this window.
If You have set "self registration" up in settings, Users can register and then see the calender - or not. Again - You can set the selfregistration up, so the user has no rights. You get a notification and then You approve the user by giving the user view rights, or own-events rights. It is up to You.
When allowing self registration, the logon looks like this :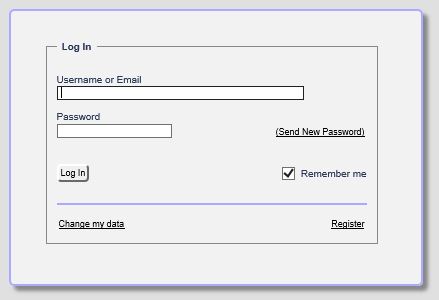 The user clicks on "register" and then gives in the same information, as if it was the admin that added a new user - only that the user cannot choose the usergroup.
The user can choose the language to be used when logged on.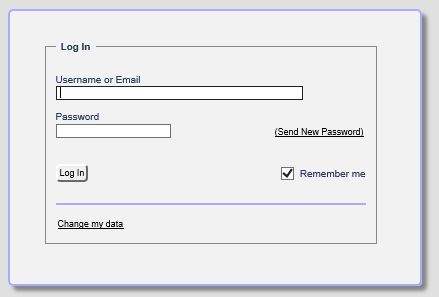 The normal login is typing in the name/email and the password.
If You forget Your password, You can let the system generate one for You, and then the system sends it by email. The password is in plain text. It is advised, that You change it afterwards.